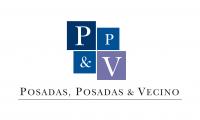 POSADAS, POSADAS & VECINO
Uruguay
300 employees
Established in 1926
Company description
---
Ours is the first full-service legal firm in Uruguay: it was clear from the beginning that our clients require comprehensive and tailored solutions. We are certain that our clients' objectives will not be reached using formulas, but rather through involvement, creativity and professionalism. A forward-looking professional services firm geared towards excellence, driven by tradition and experience. Our objective has remained unchanged for almost 90 years: to understand the dynamics of an ever-changing market to provide the right solutions for the most varied needs. Throughout the years we have developed working dynamics and execution capacity to respond to any possible requirement in good time and manner. Our professionals provide legal, tax, accounting and notarial advice on complex business matters from a multidisciplinary perspective. This entails working as a team and from various jurisdictions to provide the right solutions to the challenges posed by today´s business world. Our experience and professional excellence position us today as one of the leading law firms in Uruguay involved in all the most relevant transactions. Tradition, innovative thinking and forward-looking attitude make us a market reference, still pioneering in our field.
Sector / Industry
---
Products and Services
Commercial information
---
Main customers:
The list is extensive.
Affiliations:
IBA, CHAMBERS, Latin Lawyer, ADVOC, MERITAS,
People in this company (1)
---