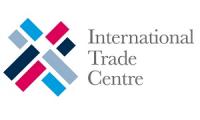 International Trade Centre
Switzerland
350 employees
Established in 1964
Company description
See translation
---
ITC is the joint agency of the World Trade Organization and the United Nations. As the joint agency of the United Nations and the WTO, ITC is the only multilateral agency fully dedicated to supporting the internationalization of SMEs. Its joint mandate combines a focus on expanding trade opportunities with the aim of fostering sustainable development. ITC's mission is to enable small business export success in developing and transition-economy countries, by providing, with partners, sustainable and inclusive development solutions to the private sector, trade support institutions and policymakers.
Badges
These badges certify that certain information declared by a company has been verified, so it can increase the reliability and visibility of its profile.
What does this badge mean?
ConnectAmericas has verified this company is legally constituted and the people linked to this enterprise are able to do businesses.
Contact this company through Start-Up Nation Central
To get in touch with the ConnectAmericas support team, please send an e-mail with your request to soporte@connectamericas.com and we will get back to you briefly.