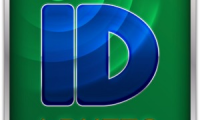 I-Dutto - Soluções em Localização e Identificação Eletrônica Ltda.
Brazil
4 employees
Established in 2009
Company description
See translation
---
WORK AREAS: • Device Prototyping & Integration. • R, D & I Projects. • Software Development. • Deployment, Support and Training of Traceability and Telemetry Systems. || SOLUTIONS - PRODUCTS AND SERVICES: Customized Solutions for Traceability and Telemetry of Industrial, Logistic and Commercial Processes Using Electronic Devices, IoT and WEB and Mobile Platform. || NEEDs: Data collection needs in a fast and reliable way in Industrial, Logistic and Commercial Processes for tracking, telemetry, location, identification, automation and data acquisition of equipment, materials, tasks and people. || VALUE PROPOSAL: Customized electronic devices with IoT technologies, Industry 4.0 and wearables developed through commercial microcontroller boards integrated with WEB, Android and iOS applications also developed by I-Dutto. Delivering availability and processing a large volume of high-level information. added value through increased connectivity, Machine Learning and BI applied to monitoring, maintenance and telemetry demands in industrial, logistical and commercial environments. Delivering customized solutions for Traceability and Telemetry of Industrial, Logistic and Commercial Processes using customized electronic devices, IoT, Wearables and WEB and Mobile Platform. Including ID-Active IoT Softwares and IoT Modules IDT-10 and IDT-11 (LoRa) and integrations with third-party devices through I-Dutto's IoT Technologies Laboratory. Thus, providing agile, low-cost development and rapid deployment of WEB, Mobile and IoT Applications through customized environments and a lot of flexibility in features and Device Integrations. Our goal is the implementation of efficient systems of high connectivity and data collection, electronic identification, sensing, localization, monitoring, remote access, execution of service orders, inspection and auditing for availability and processing of a large volume of information with high added value. || VALIDATION & DEGREE OF INNOVATION: Products, services and business model validated through deployments of solutions presented to customers mainly in Oil & Gas, Mining and Aviation in applications for monitoring processes, materials, service orders and performing tasks in industrial and logistical environments, including offshore. As a reference, we indicate the TRL / MRL 9: The technology is proven in an operational environment, since it has already been tested, validated and proven in all conditions, with its use in all its range and quantity. Established production. I-Dutto is a technology-based company, graduated from the PUC-Rio Business Incubator, for the development of electronic devices for process traceability, embedded software, WEB software and Android and iOS applications that started operations in 2011. || CUSTOMERS: B2B - Mainly Oil & Gas, Mining and Aviation companies, including the largest companies in the country as an Oil & Gas operator and Mining operator. Including Petrobras and Vale
Sector / Industry
---
Products and Services
Commercial information
---
Main customers:
Petrobras, Vale, Omni Taxi Aéreo, Schlumberger, PUC-Rio, Vallourec, Transpetro, Liquigás.
Promotional marketing materials:
People in this company (1)
---
Contact this company through Start-Up Nation Central
Please fill the contact form below and you will be reached via email. Please note that messages must be in English