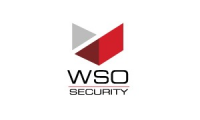 WSO Worldwide Security Options
Ecuador
500 employees
Established in 2010
Company description
---
Somos una empresa de seguridad estratégica corporativa con presencia y estructura sólida en América Latina, México y los Estados Unidos. Contamos con oficinas regionales y locales en varios países del continente que operan bajo estándares corporativos, visión integral, enfoque vanguardista y un liderazgo global capaz de cumplir con las más exigentes demandas de seguridad y estrategias para el control y gestión de riesgos, aportando experiencia y vivencias reales con innumerables casos de éxito y con una cultura de atención y servicio excepcional. Nuestras soluciones cubren algunos de los siguientes servicios calificados y certificados: - Protección Electrónica: Sistemas de intrusión, CCTV, control de acceso, integración y automatización, rastreo satelital para vehículos, personas y ahora W+SOS SmartPanic para el monitoreo y asistencia de ejecutivos y familias a través de sus Smartphones, botones inalámbricos y en cualquier lugar del mundo. - Seguridad Física: Guardias de seguridad, controladores de procesos, analistas de seguridad, supervisores, watchkeepers, coordinadores, recepcionistas y gerentes de proyectos entre otros. - Protección Ejecutiva: Especialistas en Protección Ejecutiva (EPS), conductores de seguridad, transporte seguro, vehículos blindados y convencionales, SIAT (Sistema de Alertamiento Temprano), logística en campo, gerenciamiento de viajes y programas duty of care entre otros. - Consultoría en Gestión de Riesgos: - Evaluación de activos - Identificación y evaluación de amenazas - Evaluación de vulnerabilidad - Determinación y evaluación de riesgos - Gestión y Manejo de Crisis - Planificación y Respuesta a Emergencias - Continuidad de Negocios (BCP) - Prevención y Control de Pérdidas (PCP) - Investigaciones Corporativas - Investigaciones pre-empleo (Background Check) - Análisis de tensión de voz (CVSA) – Pruebas de confiabilidad - Custodia de carga crítica y cadena de custodia - Contramedidas electrónicas de seguridad - Capacitación y entrenamiento en seguridad.
Sector / Industry
---
Products and Services
Commercial information
---
Presence:
USA, Mexico, Dominican Republic, El Salvador, Guatemala, Colombia, Venezuela, Peru, Chile, Uruguay, Honduras, Suriname, Guyana
Certifications:
ISO 9001:2015, Risks Management, BASC.

COMPANY VERIFIED
Women-owned or women-led business
Company self-registered as women-owned or women-led business
People in this company (1)
---
Contact this company through Start-Up Nation Central
Please fill the contact form below and you will be reached via email. Please note that messages must be in English