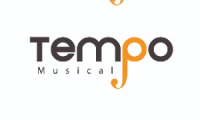 Tempo Musical
Colombia
4 employees
Established in 2012
Company description
---
We are a company that promotes the ancient profession of the construction of musical instruments (luthería). Through our brand called "Colombian Luthiers", we encourage ventures based on the value chain of the manufacture of handmade musical instruments, following the cultural vocation of the different regions of the country and focus their actions on luthier artisans and the population in a vulnerable condition. Thus, we strengthen Colombia's musical diversity, traditional culture, equity, and social innovation, respect for the environment, and the preservation of the nation's cultural heritage. Somos una empresa que promueve el oficio ancestral de la construcción de instrumentos musicales (luthería). A través de nuestra marca denominada "Luthiers Colombianos" incentivamos emprendimientos fundamentados en la cadena de valor de la fabricación de instrumentos musicales hechos a mano, de acuerdo con la vocación cultural de las diferentes regiones del país, y focaliza sus acciones hacia los artesanos luthiers y la población en condición de vulnerabilidad. Así fortalecemos la diversidad musical de Colombia, la cultura tradicional, la equidad e innovación social, el respeto por el medio ambiente y la preservación del patrimonio cultural de la Nación. Producción y comercialización de instrumentos musicales y juguetes infantiles hechos a mano y amigables con el medio ambiente.
Sector / Industry
---
Products and Services
Commercial information
---
Main customers:
Músicos profesionales y aficionados, estudiantes de música, padres de familia, tiendas musicales, de juguetes y artesanías, escuelas y universidades, turistas, coleccionistas.
Certifications:
Sello de calidad Hecho a Mano
Affiliations:
Cámara de Comercio de Bogotá
Promotional marketing materials:
People in this company (1)
---
Contact this company through Start-Up Nation Central
Please fill the contact form below and you will be reached via email. Please note that messages must be in English