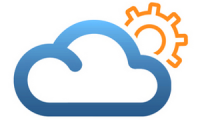 SmartCloud Solutions Global LLC - Bitrix24 Partner
USA
15 employees
Established in 2015
Company description
See translation
---
Como socio certificado Bitrix24 somos una empresa con licencia oficial y capacitada por Bitrix Inc. para brindar servicios de implementación, integración y personalización a nuestros clientes, con experiencia desplegando soluciones de transformación empresarial en más de 18 países. Especialidades: - Optimización interna y CRM - Sistematización de la gestión comercial - Automatización de procesos de ventas - Generación de prospectos automatizada - Transformación digital empresarial - Ingeniería de marketing digital
Sector / Industry
---
Products and Services
{{pas.productName}}
HS code: {{pas.hsCode | limitTo: 23}}
Commercial information
---
Presence:
Argentina, Chile, Colombia, Costa Rica, Ecuador, Mexico, Panama, Peru, USA, Venezuela
Main customers:
Small & Medium-sized Enterprises (SME) and Large Corporations
Certifications:
Certified Bitrix24 Partner
Badges
These badges certify that certain information declared by a company has been verified, so it can increase the reliability and visibility of its profile.
What does this badge mean?
ConnectAmericas has verified this company is legally constituted and the people linked to this enterprise are able to do businesses.
People in this company (1)
---
Contact this company through Start-Up Nation Central
Please fill the contact form below and you will be reached via email. Please note that messages must be in English