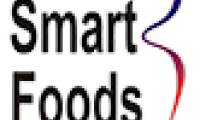 Company description
---
Smart Foods is the leading importer and distributor of Argentinean products in the northeast region of the USA. Our company has been growing over the years, and today we represent the most important Argentinean food manufacturers.
We sell and distribute the most popular products are Dulce de Leche, Alfajores, Yerba Mate, Cookies, Beverages, also frozen products like Pasta and Dough Empanadas and Pascualina.
Our clients include Supermarkets, Grocery stores, Bakeries and Restaurants. We make deliveries in the states of New York, New Jersey, Connecticut, Pennsylvania and Massachusetts; we also sell our products across the United States through our distributors networks.
Contact this company through Start-Up Nation Central
Please fill the contact form below and you will be reached via email. Please note that messages must be in English