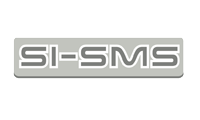 Si-SMS
Venezuela
5 employees
Established in 2006
Company description
---
Designs and develops interactive communication tools aimed at the bottom of the pyramid markets. Si-SMS was founded in 2005 formulating a new business model for SMS classified adds. Distinguished by "Concurso Ideas 2005" by Mobile Premier Awards 2010 on Barcelona and more recently by Cadena Capriles, SiSMS will expanded it's businnes of SMS trough 212.com.ve and campaigns that enable "feature phones" SMS services into social networks trouhgh an integration of micromarketing strategies.
Sector / Industry
---
Products and Services
Commercial information
---
Main customers:
Cadena Capriles, Diario Ultimas Noticias; Alcaladía de Sucre, IMAS y Dto de Desarrollo Económico, CocaCola (StarCom)
Certifications:
Selected among 10 StartUps from Latin America for RedINNOVA NYC 2012, Ukumbi: Emprendedor Digital 2011, Concurso Ideas Caracas, Venezuela.
Affiliations:
AACPP, http://www.theaapc.org/ (on going)
People in this company (1)
---
Contact this company through Start-Up Nation Central
Please fill the contact form below and you will be reached via email. Please note that messages must be in English