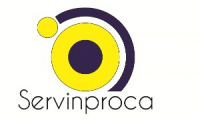 Servicios Integrales de Proyectos, C.A. (SERVINPROCA)
Venezuela
10 employees
Established in 2008
Company description
See translation
---
EMPRESA DE SERVICIOS DE INGENIERÍA, PROYECTOS EN EL ÁREA DE BIO-SEGURIDAD HOSPITALARIA, SISTEMAS AMBIENTALES DE EDIFICACIONES CON CALIDAD DE AIRE INTERIOR (SAECAI), SERVICIOS DIGITALES DE SERVICIOS PRIMARIOS (AGUA Y ENERGíA)
Sector / Industry
---
{{industry.name}}
Products and Services
{{pas.productName}}
HS code: {{pas.hsCode | limitTo: 23}}
Show more
Commercial information
---
Main customers:
PDVSA, CORPOLEC, EMPRESAS POLAR
Certifications:
SENCAMER, CORPOLEC
Promotional marketing materials:
Badges
These badges certify that certain information declared by a company has been verified, so it can increase the reliability and visibility of its profile.
What does this badge mean?
ConnectAmericas has verified this company is legally constituted and the people linked to this enterprise are able to do businesses.

Women-owned or women-led company (self-declared)
What does this badge mean?
This company has declared that: - Its general management and/or its budget decisions are in charge of women, or; - At least 51% of the company is owned by 1 or more women
People in this company (1)
---
Contact this company through Start-Up Nation Central
To get in touch with the ConnectAmericas support team, please send an e-mail with your request to soporte@connectamericas.com and we will get back to you briefly.