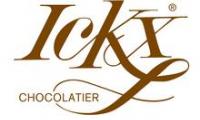 Rosenberg Import/ICKX, Pralibel
Company description
---
Chocolaterie Ickx is a big family of chocolate lovers and motivated specialists. Together, we are responsible for continually refreshing our extensive collection of hand-crafted pralines and other chocolate products.
Quality, creativity and innovation are the core values for the development of our original recipes. We use the most modern techniques, but always keep the traditions of our craft in mind.
Our products are specially developed for the various seasons (Autumn, Spring), the holidays (Christmas) and other festive events (Valentine, Easter) Furthermore, we have an eye-catching assortment of first quality every-day chocolates, which are sold in bakeries, pastry shops, specialty stores, department stores and retail chains around the world.

COMPANY VERIFIED
Women-owned or women-led business
Company self-registered as women-owned or women-led business