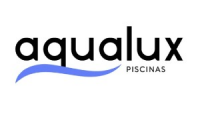 Piscinas Aqualux
Costa Rica
6 employees
Established in 1961
Company description
See translation
---
We sell products and services for pools. From the chemicals clients need for maintenance, to construction when they're building a pool. We sell spare parts, cleaning equipment, and teach our clients how to best take care of our pool and appreciate the value of water.
Sector / Industry
---
Products and Services
Commercial information
---
Main customers:
Schools, construction companies, gyms, academies, hotels, condominiums.
COMPANY VERIFIED
Women-owned or women-led business
Company self-registered as women-owned or women-led business
People in this company (1)
---
Contact this company through Start-Up Nation Central
Please fill the contact form below and you will be reached via email. Please note that messages must be in English