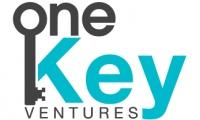 OneKet Ventures S.p.A.
Chile
6 employees
Established in 2011
Company description
---
About us: OneKey Ventures is an investment advisory firm specialized in sourcing foreign direct investment (FDI) between China and Latin America in the industries of mining, energy, agribusiness and infrastructure. Also, OneKey is an official equities distributor for China of Larrain Vial S.A. Our Mission: To be be the OneKey that opens all doors to connect people, governments, and organizations with projects that benefit everyone. We provide a turn-key fundraising service that comprises the following: - Deal preparation: vendor due diligence (financial & legal), structure transaction terms, define investors short list. - Marketing: prepare teaser (english, chinese, spanish), road show, approach potential investors, collect letters of intention (LOI). - Due diligence: train management for presentations, coordinate meetings, facilitate due diligence process. - Negotiation & Closing: define special purpose vehicle (SPV), assist in the preparation of draft transaction agreement (TA), negotiate final TA.
Sector / Industry
---
Products and Services
Commercial information
---
Main customers:
WMTC (minería de rutilo), Marina Golf Rapel (Inmobiliario), Manquemilla (minería), entre otros.
People in this company (1)
---
Contact this company through Start-Up Nation Central
Please fill the contact form below and you will be reached via email. Please note that messages must be in English