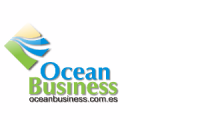 Ocean Business: asesora a empresas de LAC interesadas en realizar negocios y proyectos con Israel
Israel
26 employees
Established in 2007
Company description
---
SUPPORT FOR INNOVATION DRIVEN ORGANIZATIONS WILLING TO ENGAGE WITH THE ISRAELI HI-TECHNOLOGY ECOSYSTEM. We are a multidisciplinary and multicultural team based in Israel, with a blend of experience straddling science, technology, and business. We connect between overseas investors and companies with Israeli companies mainly in the field of Agriculture, Aquaculture, AgFoodTech, Cleantech, Smart Cities. In each project we provide rich technical value, facilitating communications and transactions between parties, enabling our clients to derive maximum value. Empresa consultora basada en Israel cuya mision es asesorar a empresas innovadoras de LAC interesadas en realizar negocios y proyectos con Israel particularmente en el ambito tecnologico.
Sector / Industry
---
Products and Services
Commercial information
---
Presence:
Panama, Israel, Mexico, USA
Main customers:
international innovation driven companies and governments that are looking for Israeli technological solutions and knowledge and want to do business with Israel.
Promotional marketing materials:
People in this company (1)
---
Contact this company through Start-Up Nation Central
Please fill the contact form below and you will be reached via email. Please note that messages must be in English