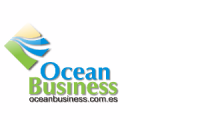 Ocean Business: asesora a empresas de LAC interesadas en realizar negocios y proyectos con Israel
Israel
26 employees
Established in 2007
Company description
---
Empresa consultora basada en Israel cuya mision es asesorar a empresas innovadoras de LAC interesadas en realizar negocios y proyectos con Israel particularmente en el ambito tecnologico
Sector / Industry
---
Products and Services
Commercial information
---
Product and services:
* A range of consulting services offered for international projects * Representing foreign companies in Israel and abroad * Access to most start up's and innovation ecosystem * Access to Israeli international companies * Technology scouting * Introducing Israeli companies and expertise abroad * Assist in fostering joint ventures and creation of partnerships * Assist foreign governments in developing strategic water and agriculture policies and plans * Expertise in converting strategy and goals into action items and bottom line=business agreements Ocean Business es una empresa consultora que trabaja con empresas hispano parlantes y gobiernos (locales, regionales y nacionales) que actúa en el campo de las tecnologías de agua, agricultura, energia y en la gestión ambiental. - Realizamos proyectos de consultoria a todo nivel - Facilitamos transacciones comerciales y joint ventures entre Israel e Ibero-America - Brindamos servicios de desarrollo de negocios y scouting - Actuamos como facilitador en la generación y gestión de oportunidades comerciales y proyectos - Implementamos misiones, tours profesionales y seminarios educativos a Israel - Brindamos soporte y capacitación profesional a la medida - Ayudamos a empresas extranjeras interesadas en hacer negocios con Israel - Ayudamos a gobiernos a buscar soluciones a sus problemas de gestion del agua, falta de infrastructura, proyectos llave en mano.
Presence:
Peru, Panama, Israel, Mexico
Main customers:
international innovation driven companies and governments that are looking for Israeli technological solutions and knowledge and want to do business with Israel.
Affiliations:
Camara de Comercio Israel Latam, Israel Federation of Chambers of Comerce, Israel Export Institute

This company is not yet verified
People in this company (1)
---