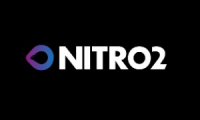 NITRO2
Argentina
10 employees
Established in 2004
Company description
See translation
---
NITRO2 es una agencia creativa en la cual nos encargamos de dar toda la cobertura de servicios de marketing de principio a fin en cada proyecto, mediante la realización de un estudio previo para asesorar, diseñar y desarrollo de la campaña y finalmente la implementación en los medios, formatos y ámbitos idóneos para encontrar tus clientes. Somos expertos en diseño y programación de un amplio abanico de aplicaciones digitales, desde webs corporativas hasta complejos sistemas de gestión en línea. También ofrecemos consultoría tecnológica con el objetivo de que las empresas se puedan beneficiar de las principales ventajas de las nuevas tecnologías. Diseño de productos interactivos, marketing en línea o redacción de contenidos, posicionamiento y mantenimiento web son otros de los servicios que ofrecemos desde NITRO2. Nos caracterizamos por ofrecer un servicio integral y de calidad durante todo el proceso de desarrollo del proyecto
Sector / Industry
---
Products and Services
{{pas.productName}}
HS code: {{pas.hsCode | limitTo: 23}}
Commercial information
---
Presence:
Argentina, Spain, USA
Main customers:
Bolsa de comercio de San Juan, Fundación Bolsa de comercio de San Juan, San Juan Bursatil, Delbono Hotels, OSSE, Entre tapias, La Posada, Hotel Plaza, Cart Radio Telescopio China Argentina, Clínica de la ciudad
Badges
These badges certify that certain information declared by a company has been verified, so it can increase the reliability and visibility of its profile.
What does this badge mean?
ConnectAmericas has verified this company is legally constituted and the people linked to this enterprise are able to do businesses.
People in this company (1)
---
Contact this company through Start-Up Nation Central
To get in touch with the ConnectAmericas support team, please send an e-mail with your request to soporte@connectamericas.com and we will get back to you briefly.