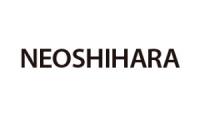 NEOSHIHARA
Argentina
3 employees
Established in 2001
Company description
See translation
---
NEOSHIHARA es un estudio de diseño y desarrollos en internet con sede en el barrio de Recoleta, Buenos aires – Argentina. Contamos con más de 15 años de experiencia brindando servicios a pequeñas y medianas empresas nacionales e internacionales como ser de Perú, Estados Unidos, Canadá y España. Nuestros servicios: - Marketing Digital. - Diseño Web. - Plataformas de ecommerce. - Hosting.
Sector / Industry
---
Products and Services
Commercial information
---
Main customers:
Insumos Agroquímicos S.A., Agri Star S.A., Aranami S.A., Aichi Uruguay, Estudio G5, Importados Web, Regalos Corp, 30 Yardas,
Affiliations:
Club de Negocio Argentino Japonés
Promotional marketing materials:

neoshihara.jpg
Download
Badges
These badges certify that certain information declared by a company has been verified, so it can increase the reliability and visibility of its profile.
What does this badge mean?
ConnectAmericas has verified this company is legally constituted and the people linked to this enterprise are able to do businesses.
People in this company (1)
---
Contact this company through Start-Up Nation Central
Please fill the contact form below and you will be reached via email. Please note that messages must be in English