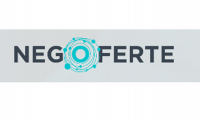 NEGOFERTE, NEGOCIOS FERTEIS LDA
Company description
See translation
---
Our company specializes in business, it is our everyday life and it is where we can help your organization.
We are located in Portugal (Lisbon) and Brazil (Sao Paulo), and we are actively looking in the Global Market for the best practices and best opportunities to help add value to your portfolio, increase your business volume, and improve your performance.
Our work model is based on a simple, easy and fluid communication with all interested parties, seeking to find the best value offer for each one.
Our access to a vast network of Global Suppliers allows us to guarantee a regular and continuous supply in both quality and quantity.
In the same way that our network of Clients spread around the globe allows us to present different solutions and alternatives for each one of the Suppliers we work with, whether at the product or service level.
Count on us!
Sector / Industry
---
Products and Services
Contact this company through Start-Up Nation Central
Please fill the contact form below and you will be reached via email. Please note that messages must be in English