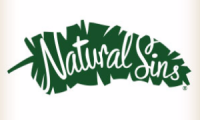 Natural Sins
Costa Rica
26 employees
Established in 2011
Company description
---
All it takes is two ingredients and our costa rican way of doing things for us to steal a few potato chip fans along the way. At Natural Sins, we start with hand picked pacific crest mangoes, volcanic grown pineapples, mountain-sprouted beets and wild coconuts. Then we hand slice our fruits and veggies paper thin and bake them up to crispy perfection so they crunch like a chip without a crumb of regret. Once you try our very un-potato chip snack, we're betting it won't be your last.
Sector / Industry
---
Products and Services
Commercial information
---
Product and services:
Crispy Fruit Chips: pineapple, mango, coconut and beet.
Presence:
Costa Rica, Canada, USA, Peru
Main customers:
UNFI, KeHE, European Imports (Sysco Food Group)
Certifications:
OU Kosher, Non-GMO Organization, Vegan, Paleo Friendly, FSSC 22000, Esential Costa Rica
People in this company (2)
---
Contact this company through Start-Up Nation Central
Please fill the contact form below and you will be reached via email. Please note that messages must be in English