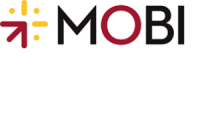 My Own Business Institute (MOBI) at Santa Clara University
USA
26 employees
Established in 2014
Company description
See translation
---
The mission of the My Own Business Institute (MOBI) at Santa Clara University is to start businesses that create jobs all over the world. MOBI provides free online courses to aspiring entrepreneurs. Students who complete the courses and pass the tests receive a certificate of completion from Santa Clara University.
Sector / Industry
---
Products and Services
Commercial information
---
Product and services:
Online courses for entrepreneurs, business plan template, checklists
Affiliations:
Santa Clara University
Badges
These badges certify that certain information declared by a company has been verified, so it can increase the reliability and visibility of its profile.
What does this badge mean?
ConnectAmericas has verified this company is legally constituted and the people linked to this enterprise are able to do businesses.
Contact this company through Start-Up Nation Central
Please fill the contact form below and you will be reached via email. Please note that messages must be in English