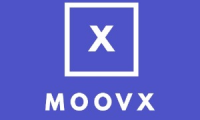 Moovx
Uruguay
15 employees
Established in 2017
Company description
---
We are software factory based in Chile, Uruguay, and Argentina. We offer software and apps development outsourcing, staff augmentation (DevOps, PMO, Software Devs, UX, QA Engineers, etc) and IT services for different companies and startups in Latin America, Asia, and the US. We are specialists in digital transformation, we work under agile methodologies focused on the needs of our customers.
Sector / Industry
---
Products and Services
Commercial information
---
Presence:
Argentina, Chile, Uruguay
Main customers:
Airtel, Copahue, Scotiabank, UDP.
Certifications:
Scrum Certified - AWS Partner
People in this company (1)
---
Contact this company through Start-Up Nation Central
Please fill the contact form below and you will be reached via email. Please note that messages must be in English