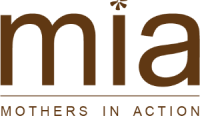 MIA PERU
Peru
226 employees
Established in 2007
Company description
---
MISSION - We work to satisfy our customers' needs who long to dress in pure fibers, value hand work when creating high quality organic products that do not cause damage the environment in the whole production process with the aim of promoting the social inclusion. VISION - To produce high design clothing that also has the high value of organic products and fair trade, creating more groups of mothers are we work from home and provide a better standard of living and that of their families.
Sector / Industry
---
Products and Services
Commercial information
---
Presence:
Peru, Norway, USA, Chile
Main customers:
SHUPACA . TEJIDO . FREE PEOPLE. URBAN OUT FITTERS. SITS FOR WOMEN. THE VOYAGER.
Certifications:
PERU FAIR TRADE. PROMPERU
Affiliations:
PERU FAIR TRADE, PROMPERU, ADEX, RUT EXPORTADORA, MYPERU
People in this company (1)
---