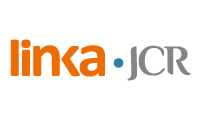 LINKA-JCR
China
12 employees
Established in 2006
Company description
---
LINKA-JCR develops trading and investment projects between China and South America. The company is divided into 3 main areas: Asia Sourcing (exporting products from China) Asia Markets (exporting products to China) Investment We are physically present in both China and South America with a team of highly trained professionals. LINKA-JCR provides the highest quality services and products to its customers around the world.
Sector / Industry
---
Products and Services
Commercial information
---
Main customers:
Carboquímica, PracoDidacol, Lamitech, Espumlatex, Equion, Codensa, XCMG, and more...
Affiliations:
Cámara Colombo China, Cámara Colombo Coreana, Embajada de Colombia en China, ANDI
People in this company (1)
---