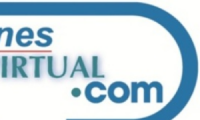 INVERSIONES VIRTUAL.COM C.A
Venezuela
26 employees
Established in 2016
Company description
---
Somos Inversiones Virtual. Com. C.A. Una empresa nueva que se dedica a la venta y distribución al mayor y al detal de línea blanca, línea marrón, línea gris, colchones de las marcas reconocidas en el país (Colflex, Regal, Paradise, Simmons), colchonetas, almohadas entre otros; además de productos de limpieza industriales. Nuestros productos son los más conocidos a nivel nacional y garantizamos que el articulo podrá satisfacer al consumidor final. Asimismo siempre contamos con una existencia total de todo lo que ofrecemos, lo cual les garantiza el abastecimiento de nuestra mercancía en cualquier momento. Sin dejar de lado la calidad de los mismos, manteniendo el mejor precio del mercado. Nuestro personal de atención al cliente se encargara gustoso de su pedido con la cordialidad que nos distingue.
Sector / Industry
---
Products and Services
Commercial information
---
Product and services:
linea blanca, linea marron, linea gris, productos de limpieza, tratamientos odontologicos, tratamientos salud, artículos de belleza, suministros, papelería entre oros.
People in this company (1)
---