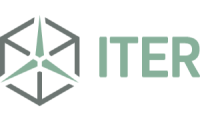 Instituto Tecnológico y de Energías Renovables
Spain
176 employees
Established in 1990
Company description
---
El ITER, S.A., fue creado en 1990 por el Cabildo Insular de Tenerife para cubrir la necesidad de iniciar un nuevo campo de investigación en las islas con el que contribuir a reducir la dependencia exterior de abastecimiento energético y permitir un desarrollo más limpio y sostenible en las mismas. Le están especialmente encomendadas dentro de su objeto social las siguientes actividades: - La implementación y la promoción de investigación aplicada en el campo de las energías renovables o relacionadas con ellas. - Desarrollo de sistemas tecnológicos para hacer uso de las energías renovables. - Coordinación de proyectos de I+D en el campo energético en las Islas Canarias. - Creación de la infraestructura necesaria para el desarrollo de la investigación, la ingeniería y la industria local. - Desarrollo de resultados para la industria local, y la exportación de know-how a otros países y archipiélagos. - Potenciar las relaciones con la comunidad científica tanto a nivel nacional como internacional. - Formación de personal científico en todos los campos relacionados con las energías renovables. Las principales actividades de ITER son: - Generación de electricidad a partir de energías renovables (energía solar fotovoltaica y energía eólica). - Proyectos de investigación y desarrollo en las áreas de energías renovables, medio ambiente e ingeniería.
Sector / Industry
---
Products and Services
Commercial information
---
Product and services:
Servicios de consultoría e ingeniería de proyectos de energías renovables, elaboración de estudios de viabilidad técnico-económicos, suministro y montaje llave en mano de instalaciones fotovoltaicas y eólicas, sistemas híbridos, off-grid y back-up.
Main customers:
Comisión Europea, entidades públicas, compañías privadas.
Affiliations:
APPA (Asociación de Empresas de Energías Renovables, España), EUREC (Association of European Renewable Energy Research Centres)
People in this company (1)
---
Contact this company through Start-Up Nation Central
Please fill the contact form below and you will be reached via email. Please note that messages must be in English