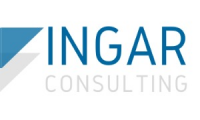 INGAR Consulting
Argentina
6 employees
Established in 2015
Company description
See translation
---
INGAR Consultings nació en el 2015 al observar dos necesidades básicas en el mercado: 1) La falta de Técnicos e Ingenieros especializados en el diagnóstico de vehículos pesados (Camiones, Buses, Motores Industriales de gran cilindrada, Maquinaria Agrícola y Vial, Vehículos Especiales de Minería y oil & Gas) 2) La interrupción de la formación del oficio de Técnicos por la desaparición de las escuelas del tipo Industrial en las instituciones de segundo nivel de educación formal. ¿Por qué hemos resaltado algunas palabras en el párrafo anterior? La respuesta es sencilla: existe una necesidad mundial de perfiles técnicos para desarrollar actividades específicas y la oferta de ellos es escasa. La formación de un perfil técnico como el planteado requiere una inversión de parte del cliente no menor a 10 años. Si sumamos a esta necesidad de formación un contexto industrial en el cual la especialización es cada vez más necesaria y una oferta de este tipo de perfiles cada vez más escasa, EL CLIENTE CORRERÁ EL RIESGO DE PERDER EL COLABORADOR DURANTE ESTE PROCESO EN MANOS DE LA COMPETENCIA. Enfocados en estos aspectos, ofrecemos soluciones en CAPACITACIÓN, ASESORAMIENTO TÉCNICO DE CAMPO Y COMERCIALIZACIÓN/DESARROLLO DE EQUIPOS ESPECIALES DE DIAGNÓSTICO. INGAR Consultings was born in 2015 when we perceived there were two basic needs in the market: 1) The lack of Engineers and technicians specialized in diagnosing heavy- duty transport (trucks, buses, high cylinder capacity industrial engines, agricultural and road machinery, Mining, Oil & Gas special vehicles). 2) The discontinuation of technicians' training courses at high-school level, due to the disappearance of technical, industrial high-schools. Why have some words in the previous paragraph been highlighted? The answer is quite simple: there is a worldwide call for technical profiles to develop specific activities and there is a short supply of technicians. Training technicians according to the profile mentioned before requires an investment, on behalf of the client, of 8 to 10 years at least. If we add to that training need, an industrial context where specialization becomes more and more necessary while the supply to get that sort of profile becomes scarcer, THE CUSTOMER WILL RUN THE RISK OF LOSING HIS COLLABORATOR DURING THIS PROCESS IN THE HANDS OF COMPETITORS. Focused on these issues, we offer solutions in TRAINING, FIELD TECHNICAL ADVICE AND MARKETING/ DEVELOPMENT OF SPECIAL EQUIPMENTS FOR DIAGNOSIS.
Sector / Industry
---
Products and Services
Commercial information
---
Presence:
Argentina, Cuba, Peru, Uruguay, Chile
Main customers:
EMINCAR Cuba; TF Machinery Uruguay, Mekatronic Uruguay, TALPSA Argentina, Minera Santa Cruz Argentina, Volvo Construction Equipment Argentina, Fortemaq Perú.
People in this company (1)
---
Contact this company through Start-Up Nation Central
Please fill the contact form below and you will be reached via email. Please note that messages must be in English