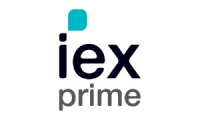 IEX PRIME COMERCIAL IMPORTADORA E EXPORTADORA LTDA
Brazil
10 employees
Established in 2016
Company description
See translation
---
IEX PRIME se dedica a importación de productos y representación de empresas de empresas productoras de alimentos e bebidas, saludables, gourmet. También llevamos de Brasil para otros países de Latino América y Europa nuestras empresas brasileñas. Nuestros rubro de negocio esta en las cadenas de supermercados; Food Service, mayoristas. IEX Prime además de importación y exportación actuamos en la área de consultoría para las empresas que necesitan de apoyo para ingresar en el mercado internacional. Sin embargo también actuamos como representantes comerciais internacionales . Nuestros pilares de negocios son: Importación y Exportación Consultoria Representación Comercial
Sector / Industry
---
Products and Services
{{pas.productName}}
HS code: {{pas.hsCode | limitTo: 23}}
Commercial information
---
Presence:
Brazil, Chile, Paraguay, Uruguay, Colombia, Peru, Argentina, Portugal, China, USA
Main customers:
Friofood; Bifun; Suavipan; Quatá Alimentos;
Affiliations:
APEX Brasil, Alianza del Pacífico, ProChile, PROCOLOMBIA
Badges
These badges certify that certain information declared by a company has been verified, so it can increase the reliability and visibility of its profile.
What does this badge mean?
ConnectAmericas has verified this company is legally constituted and the people linked to this enterprise are able to do businesses.

Women-owned or women-led company (self-declared)
What does this badge mean?
This company has declared that: - Its general management and/or its budget decisions are in charge of women, or; - At least 51% of the company is owned by 1 or more women
People in this company (2)
---
Contact this company through Start-Up Nation Central
Please fill the contact form below and you will be reached via email. Please note that messages must be in English