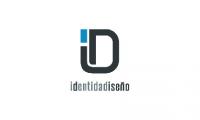 Identidad Diseño
Venezuela
1 employee
Established in 2009
Company description
---
productos + diseño industrial Identidad Diseño comenzó como un proyecto editorial en el 2008 en Mérida, Venezuela, que buscaba encontrar la identidad en el diseño suramericano. Dándonos este proyecto un panorama de los que sucedía alrededor, desde el 2010 decidimos enfocarnos en el desarrollo de productos propios y en el desarrollo de proyectos creativos. Trabajamos en simplificar la vida cotidiana con objetos que nos hagan más fáciles las tareas de todos los días. Con piezas simples y funcionales queremos que todo sea un poco más práctico y esté un poco más ordenado. Buscamos simplicidad, estilo y calidad en nuestros productos, por eso combinamos sistemas modernos de producción y excelentes acabados hechos a mano que resaltan la naturaleza de los materiales. Creemos en relaciones justas y honestas, que lo mejor para materializar ideas es plasmarlas en un papel y planificar, que siempre debemos estar en una constante búsqueda para aprender, mejorar y crecer y que si se quiere se puede hacer buen diseño en donde sea #DiseñoVenezolano Queremos que uses y ames nuestras piezas tanto como nosotros las y amamos hacerlas.
Sector / Industry
---
Products and Services
Commercial information
---
Product and services:
Accesorios para el hogar y oficina., Asesoramiento y servicio en diseño industrial.
Presence:
Venezuela, Chile, Mexico
People in this company (1)
---
Contact this company through Start-Up Nation Central
Please fill the contact form below and you will be reached via email. Please note that messages must be in English