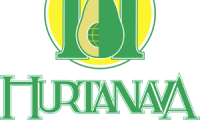 Hurtanava S.A. de C.V.
Mexico
76 employees
Established in 1991
Company description
---
Since 1991 HURTANAVA S.A. DE C.V., has strived to provide the local market with Hass avocado of the highest quality, with the excellent human resources and technological equipment work. The constant application of Good Practices Court Management standards and Postharvest results irreproachable presentation features, giving total satisfaction to our local and international customers. All these years of uninterrupted operations nationwide, ensure that our intensive input avocado exports will prove to be a continuation to our already good national presence.
Sector / Industry
---
Products and Services
Commercial information
---
Presence:
Canada, USA, China
Main customers:
supermercados, consumidores finales
Certifications:
Sagarpa, SENASICA, Global Gap, Empresa Socialmente, Responsable.
People in this company (1)
---
Contact this company through Start-Up Nation Central
Please fill the contact form below and you will be reached via email. Please note that messages must be in English