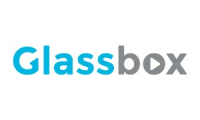 Glassbox
United Kingdom
130 employees
Established in 2010
Company description
---
Glassbox empowers organizations to manage and optimize the entire digital lifecycle of their web and mobile customers. Leveraging unparalleled big data, behavioural analytics, session replay, free-text search, application monitoring, and machine learning capabilities, Glassbox enables enterprises to see not only what online and mobile customers are doing but also why they are doing it. Most importantly, Glassbox informs and facilitates action based on those insights that can lead to enhanced customer experience, improved conversion ratios, higher sales, agile IT troubleshooting, and also improved regulatory compliance and faster customer disputes resolution. Glassbox's solutions are used by medium to very large enterprises globally across a wide range of verticals.
Sector / Industry
---
Products and Services
Commercial information
---
Presence:
Israel, United Kingdom, USA
Main customers:
6 largest banks in the world, Air Canada, Singapore Airlines, Hong Kong Express, Viva Air, and many many more...
Certifications:
SOC2, ISO 270001
People in this company (1)
---
Contact this company through Start-Up Nation Central
Please fill the contact form below and you will be reached via email. Please note that messages must be in English