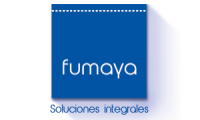 FUMAYA S.A.
Uruguay
26 employees
Established in 1960
Company description
---
Fumaya is a light metal processing company specialize in office and storage products. We also have a wood working facility. We have the flexibility for producing any kind of complements or products in metal or wood panel. We are interested in produce parts to complement products. By integrating parts made in Uruguay with most sophisticated parts produce abroad we can be a bridge to whole Mercosur, giving the possibility of get to this huge market without any duties. We have a very new infrastructure of 50.000 square feet's build on a 500.000 square feet's land.
Sector / Industry
---
Products and Services
Commercial information
---
Main customers:
goverment offices, Tata Consulting, Coca Cola.
Certifications:
ISO9001, EN1335-3:2009
Affiliations:
Camara de Industrias del Uruguay, Camara Metalurgica del Uruguay.
People in this company (1)
---
Contact this company through Start-Up Nation Central
Please fill the contact form below and you will be reached via email. Please note that messages must be in English