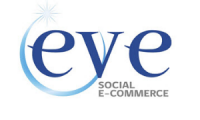 EVE Social Ecommerce SPA
Chile
26 employees
Established in 2013
Company description
---
VIVEAHORA.COM Sitio de e-commerce presente en México y Chile. ¡Primer sitio de e-commerce social, en donde acumulas Pesos Premio por tus compras, las de tus amigos y las de los amigos de tus amigos siempre!
Sector / Industry
---
Products and Services
Commercial information
---
Product and services:
En www.viveahora.com encontrarás tecnología, computación, electrónica, juegos, bolsas (carteras), perfumes relojes, accesorios de moda, parlantes bluetooth, drones, entretención entre otros.
Main customers:
Consumidores masivos en Mexico & Chile
Certifications:
Ganadores Capital Semilla CORFO 2015
Affiliations:
Cámara de Comercio de Santiago
People in this company (1)
---
Contact this company through Start-Up Nation Central
Please fill the contact form below and you will be reached via email. Please note that messages must be in English