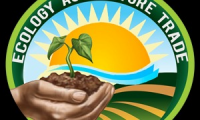 Ecology Agriculture Trade, Inc.
United States Minor Outlying Islands
8 employees
Established in 2018
Company description
See translation
---
Ecology, Agriculture, Trade, Inc, also known as E.A.T., Inc., is a 501©4 social welfare organization and indigenous sharing society. Our pilot project is located on a 1 acre, start-up, woman-owned, private family farm in Redland, Florida. Our tribe and intentional community provide resources to create healthy farm ecosystems and build green spaces for the advancement of our members and the enjoyment and relaxation of our guests. E.A.T. plays a significant role to simplify sustainability, food distribution, land preservation, market access, and food safety.
Sector / Industry
---
Products and Services
Commercial information
---
Presence:
United States Minor Outlying Islands, Jamaica
Main customers:
City of North Miami, North Miami CRA, City of Overtown, Flipany, Synergy Farmers, Trans Caribe Express Shippers, Sunsplash Restaurant & Caribbean Bakery, Baba Living Earth Foods, I am Surviving Vegan, SiteMedia, Rastafari TV Network,
Promotional marketing materials:
Opportunity Overview Siteplan My Eco Hive Redlands Fl.pdf
Download
COMPANY VERIFIED
Women-owned or women-led business
Company self-registered as women-owned or women-led business
People in this company (1)
---
Contact this company through Start-Up Nation Central
Please fill the contact form below and you will be reached via email. Please note that messages must be in English