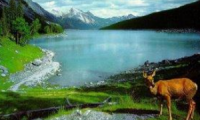 DoctorGreen
Italy
1 employee
Established in 2013
Company description
---
Every living being has the right to his living space Every human being has the duty to respect ENERGY, CONSTRUCTION SERVICES The houses can be Classic, Urban, Rustic, Modern, Traditional or Design. And more and more often are also INNOVATIVE. With path of Innovative Ideas Doctor Green wants to break new ground in the truest sense of the word. Conceived as an independent path, our path of Innovative Ideas broaden and deepen the range of new technologies and living intelligently. Whether it's smart building, energy efficiency, home multi generational processes of rainwater harvesting, desalination treatments, processes waste or smart security, all will be increasingly directed Innovation. How will the home of the future and how they will be plants of the future, just win our obstinacy of habit. ENVIRONMENT and ENERGY are two key elements of more sustainable development of our society and have many points in common: WINNING THE DESERTS.
Sector / Industry
---
Products and Services
Commercial information
---
Product and services:
steel building, wood building, Beam Glass Tensegrity, Pirolysi
Main customers:
Companies, paper mills, architects, engineers
Affiliations:
TSEM, Nerges Hus, Stalart Zo.

This company is not yet verified
People in this company (1)
---
Contact this company through Start-Up Nation Central
Please fill the contact form below and you will be reached via email. Please note that messages must be in English