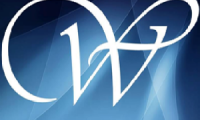 Corporación W de Centroamerica
El Salvador
26 employees
Established in 1999
Company description
---
Somos un equipo de profesionales comprometidos con el desarrollo y crecimiento empresarial de la región. Ofrecemos servicios de Recuperación de Créditos, Consultoria y Asesoría empresarial en las áreas Judicial, Contable, Administración e Inversiones. Otros servicios: Atención Orientada a Ventas y Cobros, Importaciones y Exportaciones, Representaciones Comerciales, Mercadeo y Publicidad. Nuestra Misión Contribuir a fortalecer el sector Empresarial Centroamericano, logrando la satisfacción de nuestros clientes atreves de cualquier servicio que les brindemos, captar sus problemas y preocupaciones para entregar soluciones. Nuestra Visión Posicionarnos como la empresa que establezca las directrices en el rubro. " ser la pauta profesional"
Sector / Industry
---
Products and Services
Commercial information
---
Product and services:
Consultoría Integral orientada a Resultados, OUTSOURCING, Seminarios Funcionales, Administración, Producción, Contabilidad, Finanzas Mercadeos, Ventas Recursos Humanos y Gestión Empresarial
Presence:
Costa Rica, Guatemala
Main customers:
Industrias TOPAZ, S.A, IVAN S,A de C.V , GENÉTICA GANADERA, LUX INGENIEROS, MAPRECO,S.A de C.V. TOBAR S.A de C.V. entre otros.
Certifications:
Reconocimiento Camara de Comercio por 15 años de pertenecer, reconocimiento conferencias empresa privada, alcaldías.
Affiliations:
Camara de Comercio Española, ASÍ, ANEP,AMCHAM, Cámara de Comercio y Miembros Representantes de la Asociación Latinoamericana de Empresas de Cobranzas y Servicios Jurídicos (LATIN COB) de El Salvador
People in this company (1)
---