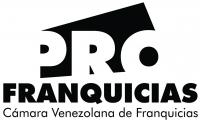 Camara Venezolana de Franquicias - Profranquicias (Venezuelan Chamber of Franchises)
Venezuela
15 employees
Established in 1998
Company description
---
Profranquicias is the association of franchising companies in Venezuela, both domestic and foreign. Our mission is the the promotion and defense of franchising as a successful, inclusive, ethical and socially responsible business system, which represents a clear example of teamwork, that is efficient and results in a fair generation and distribution of wealth. We are responsible for the yearly national Franchise Expo, as well as the only academic program in franchising in the country, the Comprehensive Franchise Management Program. We also sponsor the yearly directory of franchises as well as many conferences, seminars and workshops relating to franchising and entrepreneurship. Venezuela is the fourth largest franchising market in Latin America, with over 500 hundred franchise brands (60% of which are of domestic origin), 12.500 stores and 100 thousand direct employees and 250 indirect employees.
Sector / Industry
---
Products and Services
Commercial information
---
Main customers:
McDonald's, Wendy's, Mail Boxes Etc., Quick-Press, Churromania, KFC
Affiliations:
World Franchise Council. Federacion Iberoamericana de Franquicias. The United Nations Global Compact.
People in this company (1)
---
Contact this company through Start-Up Nation Central
Please fill the contact form below and you will be reached via email. Please note that messages must be in English