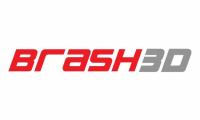 Brash3d
Colombia
8 employees
Established in 5
Company description
See translation
---
Brash 3D is a 3D Animation Studio specialized in 3D Stereoscopic content, conversion (2d to 3d) and digital 3d content development. Our main markets are the movies and entertainment industries. Brash 3D is also focusing into real time interactive stereoscopic 3D platforms for movie theatres, and the development of our own 3D giant display for concerts and live events. Our development team it's conformed by experienced artists and professionals (over 10 years). Dedicated and competent personnel. Capable of handling any kind of project. The stereoscopic market it´s a newborn market, that have given birth to great companies dedicated to 3d movies conversion (In-Tree, Legend 3D). Brash 3D counts with proprietary software for stereoscopic content creation, and we feel specially proud of our production pipeline, which allow us to control the quality of our work with ease.
Badges
These badges certify that certain information declared by a company has been verified, so it can increase the reliability and visibility of its profile.
What does this badge mean?
ConnectAmericas has verified this company is legally constituted and the people linked to this enterprise are able to do businesses.
People in this company (1)
---
Contact this company through Start-Up Nation Central
To get in touch with the ConnectAmericas support team, please send an e-mail with your request to soporte@connectamericas.com and we will get back to you briefly.