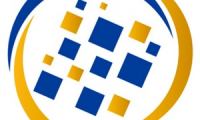 Blockchain Life Solutions S.A.C.
Peru
10 employees
Established in 2018
Company description
See translation
---
Blockchain Life Solutions es una startup de origen peruana representante exclusivo de EZLab en Perú, promovemos una innovadora tecnología de software avanzado y soluciones digitales basada en plataforma blockchain en el sector Smart Agrifood. AgriOpenData es la primera plataforma europea de software que ayuda a los agricultores en la trazabilidad inmutable y en la certificación de productos agrícolas mediante el uso de la tecnología Blockchain y Smart Contracts. El Blockchain permite controlar todas las transacciones a lo largo de toda la cadena de suministro, aumentando la producción de alta calidad, mejorando la sostenibilidad ambiental y garantizando la transparencia y la seguridad para el consumidor final. AgriOpenData está dirigido principalmente a empresas, instituciones, organizaciones agrícolas y minoristas a gran escala.
Sector / Industry
---
Products and Services
Commercial information
---
Presence:
Ecuador, Colombia, Bolivia
Affiliations:
Cámara de Comercio de Lima
Badges
These badges certify that certain information declared by a company has been verified, so it can increase the reliability and visibility of its profile.
What does this badge mean?
ConnectAmericas has verified this company is legally constituted and the people linked to this enterprise are able to do businesses.
People in this company (2)
---
Contact this company through Start-Up Nation Central
Please fill the contact form below and you will be reached via email. Please note that messages must be in English