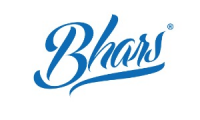 Bhars Pesquisa e Desenvolvimento Ltda
Brazil
5 employees
Established in 2015
Company description
See translation
---
We are Bhars - a company focused on the research, development, manufacture, distribution and sales healthy foods. We produce the Mani Tapioca, a traditional Brazilian tapioca starch for exportation.
Sector / Industry
---
Products and Services
Commercial information
---
Presence:
USA, Portugal, New Zealand, Australia, France, Italy, Japan
Main customers:
Grupo Sonae, St. Marche, Casa Santa Luzia, Pastorinho, Mambo, El Corte Inglés, Auchan, Leclerc, GPA.
Certifications:
FDA, Natural Food, Vegan Food, Ponto Verde, Nutri Score
COMPANY VERIFIED
Women-owned or women-led business
Company self-registered as women-owned or women-led business
People in this company (1)
---
Contact this company through Start-Up Nation Central
Please fill the contact form below and you will be reached via email. Please note that messages must be in English