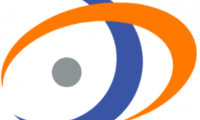 AUCATEK S.R.L.
Argentina
18 employees
Established in 2005
Company description
---
System Integrator with focus in Government and Corporate market segments. Our two divisions cover: Infrastructure (IT & Com) and Vertical Solutions (Software development and Hardware engineering). Integrador de Sistemas con foco en los segmentos del gobierno y corporativo. Nuestras dos divisiones abarcan: Infraestructura (IT & Com) y Soluciones Verticales (desarrollo de software e ingeniería de hardware).
Sector / Industry
---
Products and Services
Commercial information
---
Main customers:
Gobierno Nacional-Municipalidades: La Matanza, Moron, San Martin. ENARSA. Volkswagen. Mondelez. Kraft Foods. Cadbury. Turner International. CNN. Hewlett Packard. Newsan. Valot. Gemalto.
Certifications:
FURUKAWA (Gold), CISCO (CCNA, CCDA, CCNP), PANDUIT (Certified), MICROSOFT, IBM-LENOVO (Servers & Storage), DELL (Sonic Wall), SAMSUNG (Printers), HP (Servers and Networking), BOSCH (Security), UBIQUITY, MIKROTIK, SENAO
Affiliations:
Fundacion Exportar, SEPYME
People in this company (1)
---
Contact this company through Start-Up Nation Central
Please fill the contact form below and you will be reached via email. Please note that messages must be in English