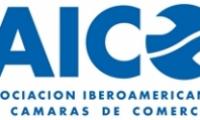 Asociación Iberoamericana de Cámaras de Comercio, AC
Mexico
Established in 1974
Company description
See translation
---
La Asociación Iberoamericana de Cámaras de Comercio (AICO), es un organismo internacional privado no gubernamental, colectivo y voluntario sin ánimo de lucro, que asocia, reúne y representa a las principales cámaras de comercio, asociaciones, corporaciones y entidades afines de habla española o portuguesa. Está integrada por 23 países de América Latina, El Caribe, la Península Ibérica y las comunidades Hispanas y Portuguesas de los Estados Unidos.
Commercial information
---
Product and services:
Comunidad de Negocios Virtual - Centro de Negocios Iberoamericanos - www.centrodenegociosaico.org Representación Promoción Vinculación Arbitraje Comercial, Centro de Negocios Iberoamericanos, Capacitación Virtual, Oportunidades de Negocio, Estadísticas Comerciales, Aprovechamiento de Tratados y Acuerdos Comerciales
Main customers:
Cámaras, Asociaciones e instituciones afines al Comercio, Industria, Navegación, Servicios, Turismo y Agricultura
Affiliations:
70 Cámaras de Comercio de Iberoamérica
Badges
These badges certify that certain information declared by a company has been verified, so it can increase the reliability and visibility of its profile.
What does this badge mean?
ConnectAmericas has verified this company is legally constituted and the people linked to this enterprise are able to do businesses.
Contact this company through Start-Up Nation Central
To get in touch with the ConnectAmericas support team, please send an e-mail with your request to soporte@connectamericas.com and we will get back to you briefly.