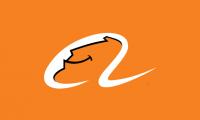 Company description
See translation
---
What Is Alibaba.com? Launched in 1999, Alibaba.com International (www.alibaba.com; previously known as the international marketplace of Alibaba.com) is the leading global e-commerce platform for small businesses around the world. It aims to be the go-to English-language platform for cross-border trade and help small businesses worldwide expand to overseas markets. Alibaba.com International is operated by the B2B international business unit of Alibaba Group, which has employees across Greater China, India, Japan, Korea, the U.K. and the U.S. History Alibaba.com International was established in 1999 by Jack Ma, a former English teacher from Hangzhou, China, and 17 other founders with a dream to help SMEs grow their business through the Internet. Originally it was founded as a trading platform to help small manufacturers in China sell their wares. Since then, Alibaba.com International has grown into a global online marketplace for small companies around the world to identify potential trading partners and interact with each other to conduct business online.
Sector / Industry
---
Products and Services
Badges
These badges certify that certain information declared by a company has been verified, so it can increase the reliability and visibility of its profile.
What does this badge mean?
ConnectAmericas has verified this company is legally constituted and the people linked to this enterprise are able to do businesses.
Contact this company through Start-Up Nation Central
Please fill the contact form below and you will be reached via email. Please note that messages must be in English