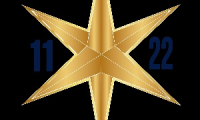 1122 Importaciones y Exportaciones S. de R.L. de C.V.
Mexico
9 employees
Established in 2001
Company description
See translation
---
I HAVE THREE DIFFERENT COMPANIES AND MY OWN BUSINESS WOMAN PROFESSIONAL ACTIVITIES SERVICES, IMPORTATIONS, EXPORTATIONS, MANUFACTURING, DESIGNING, EDUCATIONAL PROGRAMS AND TRAINING FOR VULNERABLE AND MINORITIES COMMUNITIES. ALL OF THE COMPANIES ARE WOMEN OWNED AS MAJOR OR ONLY SHAREHOLDERS.
Sector / Industry
---
Products and Services
Commercial information
---
Main customers:
We have different customers in different business lines, from big transnational companies to small producers and retail markets.
COMPANY VERIFIED
Women-owned or women-led business
Company self-registered as women-owned or women-led business
Contact this company through Start-Up Nation Central
Please fill the contact form below and you will be reached via email. Please note that messages must be in English