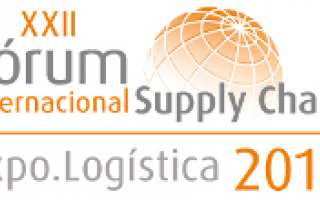 XXII International Forum on Supply Chain and Logistics Expo
04 October 2016 to 06 October 2016
Rio de Janeiro, Brazil
The XXII International Forum on Supply Chain and Logistics Expo will be held from October 4 through October 6, 2016 at the Royal Tulip Hotel & Convention Center in Rio de Janeiro, Brazil.
The three day event organized by ILOS brings together national and international experts in logistics and supply chain to analyze the trends and challenges that the sector is facing in order to identify innovative strategies in processes, technology and vocational training.
Participants will have the opportunity to access:
More than 50 conferences
General information Sessions
Cases, tutorials and workshops
Business opportunities and networking
The ILOS Prize aims to feature the best logistics service providers operating in Brazil and promote an enabling environment for sharing experiences between winning companies and the public environment.
To access:
ILOS Prize, click here
Sponsors, click here
Themes of sessions from the 2015 edition of Forum, click here
For more information: