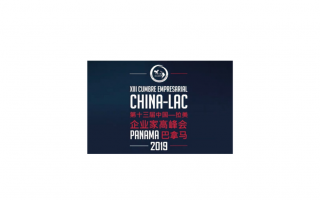 XIII China LAC Business Summit
09 December 2019 to 11 December 2019
Centro de Convenciones Atlapa, Ciudad de Panamá
The Ministry of Commerce and Industries of Panama, the Chamber of Commerce, Industries and Agriculture of Panama, the Inter-American Development Bank, the Chinese Council for the Promotion of International Trade, the China Chamber of International Trade, and the Tourism Authority of Panama, organizes the XIII China – LAC Business Summit, the main business meeting between China, Latin America and the Caribbean, to be held this year in Panama City from December 9 to 11.
Since its creation in 2007, CHINA-LAC is the most important business event among companies in China and the countries of Latin America and the Caribbean, as it has served as a platform for meetings of state leaders, senior officials, academics, businessmen , as well as representatives of international organizations and financial entities, which allows a deep exploration of trade and investment policies between China and Latin America and the Caribbean, as well as business opportunities and mutual cooperation.
Participate with your company in this new era of integral cooperation, trade and mutual benefit.