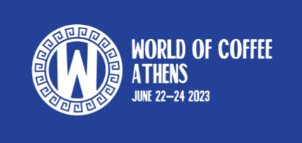 World of Coffee Athens
June 22, 2023 to June 24, 2023
Format:
In person
ATHENS METROPOLITAN EXPO - ATHENS INTERNATIONAL AIRPORT
EUROPE'S LARGEST SPECIALTY COFFEE TRADE SHOW
Traveling to a different European city each June, World of Coffee is an important event for coffee professionals – drawing a loyal audience from the global specialty coffee community. Brought to you by the SCA, the event has tripled in size and stature over the last nine years, growing from 3,000 visitors and 45 exhibitors to 11,000 visitors and 350+ exhibitors.
As of December 2022, over 80% of the show floor is now reserved for exhibiting companies. Interested in participating in next year's show? Talk to us today to learn more about becoming an exhibitor and securing your place at Europe's Premier Coffee Trade Show.
For more information: https://www.worldofcoffee.org/