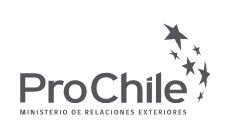 Web Summit 2020 call
October 16, 2020 to October 19, 2020

ProChile invites Chilean technology-based companies and Startups, preferably exporters, to participate in WebSummit 2020, a completely virtual event, which will take place between December 2 and 4 of this year.
Web Summit is one of the most relevant mass meetings worldwide in the fields of Innovation, entrepreneurship and technology, with the participation of more than 100,000 attendees from around 150 countries, where the participation of more than 1,500 investors, 2,500 startups and more stands out. than 2,000 journalists. Among the outstanding participants of the year 2019 are Google, Microsoft, Amazon, Siemens, Huawei, Mercedes-Benz, among others.
The event has virtual spaces where companies can access and carry out activities such as one-to-one meetings, workshops, mentoring, talks, networking events and online content related to innovation in multiple sectors.
More information can be found at: https://websummit.com