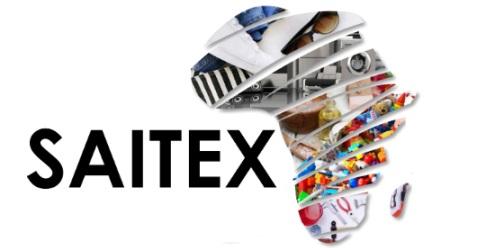 South African International Trade Exhibition
June 23, 2019 to June 25, 2019
Johannesburg
One of Africa's largest and most well established trade exhibitions, SAITEX is now entering its 26th successful year as the key annual product sourcing opportunity for the entire continent's retail and trade industry.
Now home to well over a billion people and an estimated 350 million middle class consumers, Africa has one of the world's largest and fastest developing markets in the world.
Economic growth in Sub-Saharan Africa continues to recover steadily and is forecasted to pick up to 3.1% in 2018 and to firm to an average of 3.6% in 2019–20.
SAITEX presents an excellent opportunity to engage with international product suppliers and buyers sourcing products.
WHY AFRICA, WHY SAITEX AND WHY NOW:
The Africa Continental Free Trade Agreement is well advanced, offering an EU-style single market to at least 26 African
countries.
Major political regime change in South Africa and neighbouring countries offers increasing stability and growth
opportunities and renewed commitment to plug Africa into the global economy.
Government leaders recognise the need for safe investment environments to drive economic growth.
Africa has a population of 1.2 billion people and a fast-growing middle class.
SAITEX is the only multi-sector exhibition and conference in Africa providing unparalleled access to all industries.
What does this means for your business? Africa offers huge opportunities and SAITEX offers the best way to trade with
Africa.