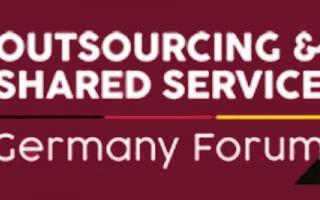 Outsourcing & Shared Service Germany Forum
07 October 2020 to 08 October 2020
Berlin
The Outsourcing & Shared Services Germany Forum is a direct results of our work with users of outsourcing and shared services from the DACH markets as well as with national and international service providers.
The events contribute to our mission to support the further development of our markets for ITO, BPO, SSC as well as RPA and AI services and solutions.
The program is developed in co-operation with industry experts, and focuses on the current and pressing aspects of buyers and services providers, active in our markets. Goal is to provide an unique occasion to exchange information and to support co-operations.