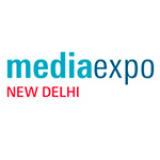 Media Expo Delhi
September 06, 2019 to September 08, 2019
New Delhi
Where your advertising takes shape.
Media Expo is the industry's most trusted trade exhibition for the indoor & outdoor advertising and signage industry.
A notable platform that brings together a dynamic mix of traditional and upcoming brands, serves to be the perfect meeting point for industry professionals, creative leaders and influencers to converge with leading global brands to create lasting impressions on consumers.
The 45th edition of Media Expo Delhi will be spread across Hall 8-12A. Elevate your business and upgrade to best production capability with the innovative technology showcase on show floor.