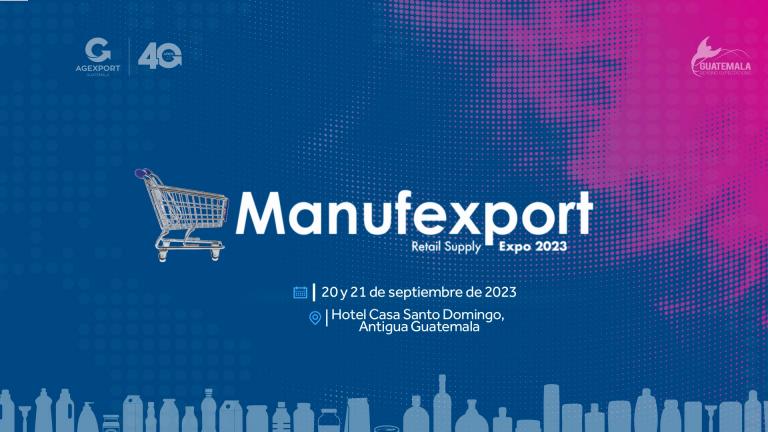 Manufexport 2023
September 20, 2023 to September 21, 2023
Format:
In person
Centro de Convenciones, Hotel Casa Santo Domingo
The Guatemalan Association of Exporters -AGEXPORT- presents Manufexport, a biennial event designed to promote the competitiveness of the manufacturing sector in the Central American region and expand business opportunities internationally.
MANUFEXPORT has become the platform for access to various markets for the Central American export industry of gondola products, presenting a diverse and complete regional offer specialized in finished products focused on the retail and self-service market.
MANUFEXPORT will bring together Central American business people in the sector with regional and international buyers from supermarket chains, convenience centers, importers, brokers, and distributors from Mexico, Central America, the Caribbean, the United States, and Canada.
Date: September 20 and 21, 2023
Place: Convention Center, Hotel Casa Santo Domingo