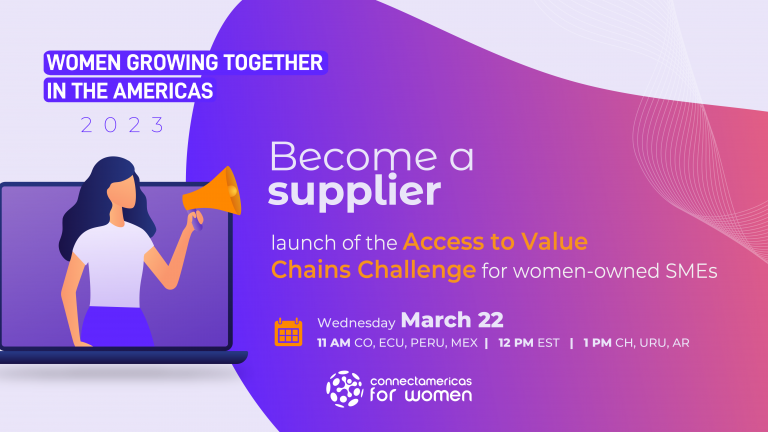 Launch of the Access to Value Chains Challenge
March 22, 2023 to March 22, 2023
Format: Virtual
We look forward to seeing you at the launch of the Access to Value Chains Challenge on March 22, 2023. This Challenge is designed for all women entrepreneurs who want to expand their businesses and access new market opportunities.
Through the Challenge, you will learn everything you need to become a supplier to large companies and governments, from creating your value proposition to meeting requirements and identifying new business opportunities.
Join us at the virtual launch event and learn the steps to be part of this capacity building and technical assistance program.